Tools that help you develop your business
Respond to your business challenges and digitalization projects.
What we do.
Simplify the management and presentation of your products online to help you increase your sales.
Our teams develop for you 3D configurators and demonstrators at the cutting edge of technology and cloud computing. We support you throughout the implementation of your digitalization project, taking care to create the artistic direction that reflects your spirit and your brand.
Our experts will work with you to create buying paths and experiences that place your customers at the centre of the digital device and showcase product personalisation, user experience, e-commerce and retail.
Our project team works with businesses to create experiences that are perfectly adapted to their needs, ROI-oriented and user-centric.
"We enable technology and design to meet
to help companies sell better, faster and with less intervention."
Technical AND design expertise:

A successful customer experience requires a high level of technical expertise coupled with flawless design. Our UI-UX designers will be able to propose interfaces adapted to your products and your company, but always focused on users in order to offer them an intuitive and differentiating experience.

A mastered and patented technology:

Leave the complexity behind and show your customers your most beautiful products that can be personalised in any way you like. We'll take care of the rest. That's why our team has developed a patented real-time 3D animation engine, coupled with a library of features to bring your products to life.

Management in project mode to meet your business challenges:

The secret of a high-performance tool lies in its ability to respond precisely to complex business needs. Our project methodology allows us to understand your business expertise and to digitise it in order to address it to the greatest number of people.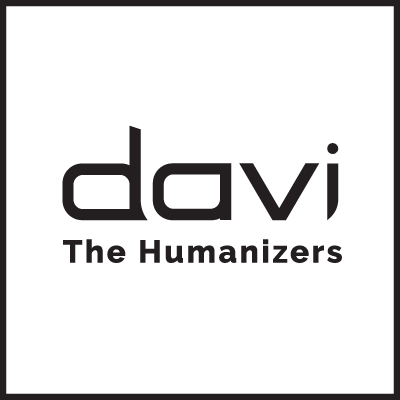 DAVI is an established software company with expertise in the following areas:
3D development dedicated to human-machine interfaces
Artificial intelligence and affective computing to understand natural language statements and human emotions
DAVI publishes its own artificial intelligence platform "RETORIK" dedicated to animated conversational agents. Since 2000, the 3D animated incarnation of our agents has been at the heart of our research work. Our team has developed a patented 3D animation engine to give life to its humanoids. After humanoids, DAVI extends its know-how to objects and interactive product presentation with 3Dswipe.